The holiday market season presents a worthwhile opportunity for small business owners. Between connecting with the local community and introducing their business to new loyal customers, participating vendors can benefit from long-lasting impacts on their businesses that will go beyond the holiday season.
To give entrepreneurs a boost, Google Canada surprised 22 Canadian small businesses participating in Toronto's Distillery Winter Village, which launched on November 17, 2022, with $10,000 each to put towards their booth rental fees and other operating costs. This gift provided the group of entrepreneurs with some much-needed and much appreciated relief during the busy holiday shopping season, especially after a challenging couple of years for small businesses.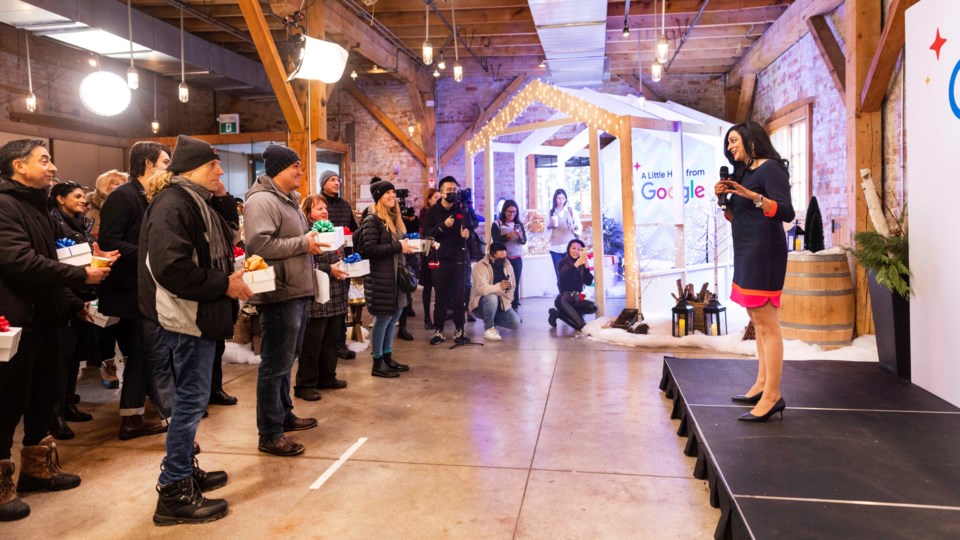 One of the small businesses honoured was Provence En Couleur. Founded in 2014 by Eric Mourre, the Vancouver-based business specializes in the production of lavender products using lavender essential oils and other premium ingredients imported from France. 
The concept of Provence en Couleur began in 2014 when, after a visit to his hometown of Dieulefit, Mourre returned back to Vancouver with a box of French lavenders. Inspired to share his blissful memories of the lavender fields of Provence, he started selling lavender bouquets on the corner of Granville and West Pender and to various shops in Vancouver until finally deciding to run his small business full-time a few years later. 
Today, Provence en Couleur has expanded to carry a range of lavender-based products that include bath and skin care, essential oils, soaps, and olivewood kitchenware. Committed to supporting the Canadian economy, the majority of their products are designed, assembled, bottled, and packaged in Vancouver and Ottawa.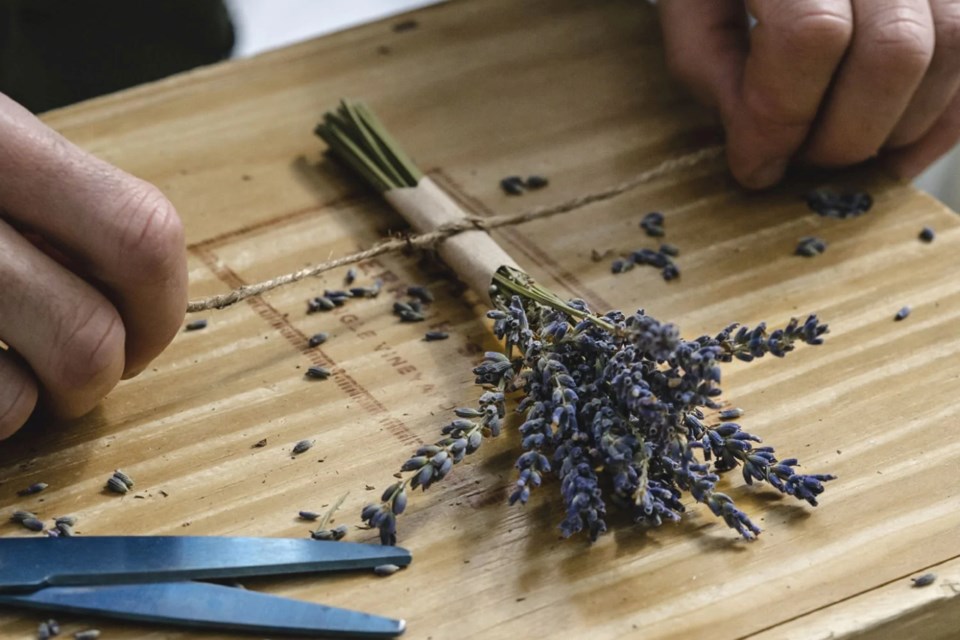 Having established a solid clientele base in Vancouver, with products carried in retail boutiques, floral shops, home decor stores, gift shops, and cafes around the city, as well as in Ottawa, Mourre's goal for 2022 was to expand the business to the east coast market, which began with Provence en Couleur's first year participating in Toronto's Distillery Winter Market. 
Between reserving storage space and shipping product inventory, costs can add up for vendors showcasing their business from coast to coast in seasonal markets. Google Canada's generous gift went a long way for Provence en Couleur. "Our expenses were way more than those businesses based in Toronto, so rent covered for our space at the market went a long way," says Mourre, "We really appreciate what Google Canada did for us."
In addition to the winter market in Toronto, Provence en Couleur is also a participating vendor in this year's Vancouver Christmas Market, where they are selling gift boxes stocked with a variety of lavender items and their bestselling lavender body oil, made with fractionated coconut oil and dried lavender flowers.
With their presence in holiday markets across Canada, as well as the monetary support of Google Canada, Mourre is hopeful that Provence en Couleur is getting closer to their main goal of 2023, which is to open their first storefront on Granville Island. 
Google Canada launched their "A Little Help from Google" campaign at the Distillery Winter Village as part of its larger nationwide initiative to help small businesses, the lifeblood of the Canadian economy, reach holiday shoppers and drive activity in the local economy by promoting the shop small movement.
"Small businesses mean so much to all of us here in Canada – not only are they the economic engine of the country, but oftentimes they are the heart and soul of their communities," says Natasha Walji, Managing Director at Google. "It's no secret that the past few years have been tough for everyone, especially small businesses, so we hope that this takes a little bit of stress off the businesses during the busy holiday season."
Google Canada is helping even more small business owners across Canada this holiday season through their Holiday Hub, which features free tools, resources, and recommendations for small businesses to capture holiday demand. 
Through the hub, available in English and French, businesses will find out how to:
Stand out on Google Search and Maps with a free Business Profile, 

Show their live store inventory with Pointy, a tool that helps attract local customers to brick and mortar stores

Promote products across Google with free product listings
More than ever, Canadian small businesses need our collective support. If you are a small business owner looking for ways to boost your business this holiday season, check out smallbusiness.withgoogle.com/holiday.